Each week we usually bring our favorite Man Quotes. This week we've been inspired from recent episodes of "Walking Dead." If you haven't seen the show, it's great drama and great action. It's a story not just about fighting the undead (zombies), but about managing your resources and surviving in the toughest of circumstances. I like to think about what I'd do in similar circumstances. To prove my point, here are some of the best Walking Dead quotes.
There's us and the dead. We survive this by pulling together, not apart.
-Rick Grimes
Although you may not be fighting off the undead yourself, ultimately there's really just us and the dead. In this life, we move through difficult circumstances by coming together, not tearing apart.
I'm just a man looking for his wife and son. Anyone who gets in the way is going to lose.
-Rick Grimes
Rick's resolve to find, save and protect his wife and son are the hallmarks of the man I want to be!
Everyone in hell wants a slurpee.
-Daryl
The favorite character of myself and probably everyone else who watch the show. Some of the very best Walking Dead quotes come from this guy. Here, he's responded to someone's wishful request for a weapon. Well, even in hell people have some wishful thinking-Daryl's using his dry wit to comment on someone's outrageous wishful thinking. Don't be the guy who asks for a gun when no one's going to trust you with it.
A little bit of trivia: Daryl Dixon does not exist in The Walking Dead graphic novels.
People with nothing to hide don't usually feel the need to say so.
-Michonne
Just chew on that.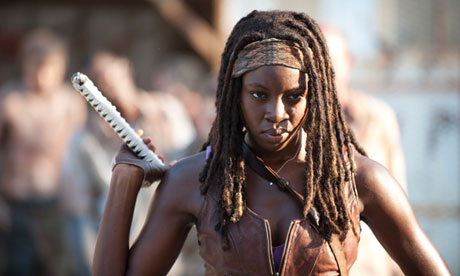 Best Walking Dead Quotes
If you're not already a fan from reading these Walking Dead Quotes, I promise if you watch the first two episodes of the first season (available on Netflix and Amazon Prime) you'll become hooked right away. It's not just the character development, it's the life challenges, lessons, and processing that'll have you up at night thinking how YOU would survive a world on the brink.